Justin Lapointe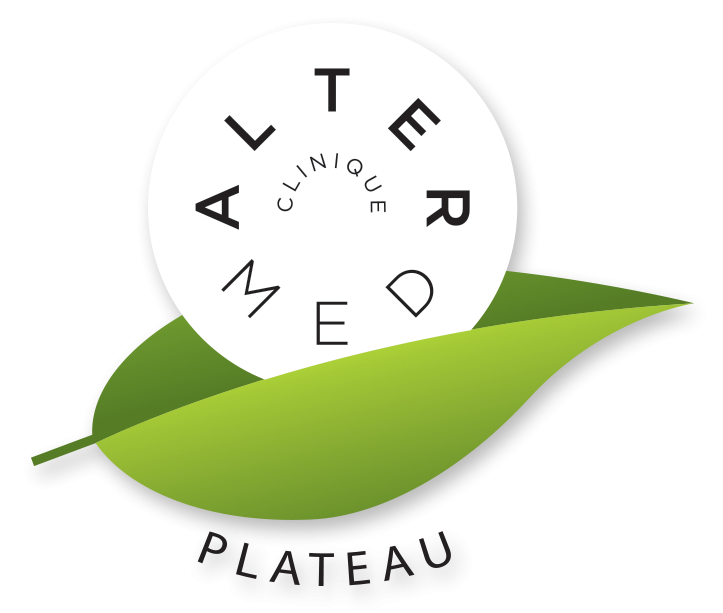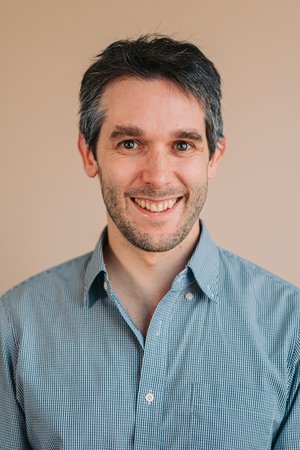 Next availability
Call to book
Therapies
Bloc text
Biography Justin Lapointe - Acupuncturist
ACUPUNCTURIST
Member of the Ordre des Acupuncteurs du Québec (OAQ)
Member of the Association des Acupuncteurs du Québec (AAQ)
Plateau Mont-Royal Clinic
CAREER
A graduate of the Collège de Rosemont and a member of the Ordre des Acupuncteurs du Québec (O.A.Q), Justin assists individuals in maintaining optimal health, or helps them regain their health.
As a therapist, Justin's main goal is to promote overall personal well-being. He believes that any transformation that takes place in the body necessarily has a broader impact. He believes that any transformation that takes place within the body necessarily has a larger effect. This brings a systemic resolution perspective to the treatment.
His vision of acupuncture goes in this direction: he invites the patients he meets to enter into a relationship with their difficulties in order to overcome them. This approach to healing has a particularly positive impact in the treatment of stress, anxiety, insomnia, acute and chronic pain, and sports injuries. 
Prior to becoming an acupuncturist, Justin worked in marketing, basic research, and dedicated himself for six years to teaching yoga, as well as meditation. Since 2014, he has shared his passion with hundreds of students in several studios in Montreal.
TRAININGS
ACUPUNCTURE
DEC Acupuncture, Rosemont College, (2200 hours including 1980 hours specific to acupuncture), 2021

Acupuncture and fascias - Traditional and contemporary approaches. Simon Bélaire. 2022

Mastering the treatment of injury and pain. Whitfield Reaves, OMD, LAc. 60 hours, 2022

Sports Acupuncture 

Shoulder and upper extremity treatment 

Treatment of the back and hips 

Treatment of the lower extremities

Acupuncture in sports medicine: Treatment of injuries and pain syndromes commonly encountered in the clinic. Whitfield Reaves, OMD, LAc. 2021

Aesthetic Acupuncture: Youth and health of the face. Training with Monique Maranda. 2021

Suffering and the 8 Wonderful Vessels, Training with Y.R. Farrell, DAOM, L.AC. 2021

Dr. Tan Level 1, balancing-meridian. Training with Frédéric Bourges. 2021

ADDITIONAL TRAINING IN CARE
Active listening to the bereaved, Maison Jean Monbourquette, 40 hours, 2018

Yin yoga teaching, Albert Bissada, Collège Yoga Sangha, 40 hours, 2017

Teaching meditation, Sylvie Tremblay, Sangha Yoga College, 20 hours, 2017

Teaching Mindfulness Meditation, Sylvie Tremblay, Sangha Yoga College, 60 hours, 2016

Teaching intermediate and advanced Hatha, Yogananth Andiappan and Sylvie Tremblay, Bonsecours, Collège Yoga Sangha, 60 hours, 2016

The Healing Teacher, Sylvie Tremblay, Sangha Yoga College, 60 hours, 2016

Thai Massage and Yoga, Alex Baechler, Sangha Yoga College, 20 hours, 2015

Teaching Hatha and Vinyasa, Sylvie Tremblay, Sangha Yoga College, 380 hours, 2014

Vipassana, daily mindfulness meditation practice and a total of 110 days of silent retreat between 2011 and 2022                 

COURSE
RESEARCH
Justin cultivates a passion for human development.
His natural empathy and curiosity for personal growth has been enhanced by all the learning he has done throughout his school career. 
His university studies in sociology and environmental design gave him an understanding of the ways in which the environment and social habits influence the well-being of individuals. 
Fifteen years of post-secondary education exposed him to a variety of thinking that refined his overall understanding of the human being. 
His aptitude for intellectual work and research is now put to good use in the development of personalized treatments for the patients he treats. 

WELLNESS PRACTICES
The practices of meditation and yoga that have allowed Justin to significantly embody the perspectives he had previously learned in the classroom.
Starting in 2014, Justin dedicated himself to teaching Hatha and Vinyasa yoga, as well as meditation. Since then, he has shared his passion with hundreds of students in several studios in Montreal, as well as in companies, including Cirque du Soleil. 

ACUPUNCTURE
These experiences, which draw on an understanding of the mind-body connection, naturally led Justin to the study of alternative medicine. 
Heir to thousands of years of evolution, acupuncture revealed itself to him as a synthesis of his past experiences. Not only does it take care of the health of the individual, but it is also interested in the global perspectives that can affect his physical and psychic activities. 
In Traditional Chinese Medicine (TCM), the human being is seen as a dynamic microcosm in constant interaction with the forces that surround it.
Now a graduate of the Collège de Rosemont and a member of the Ordre des acupuncteurs du Québec (O.A.Q), Justin's role as an acupuncturist allows him to help individuals maintain optimal health, or to help them regain their health.
He has completed an internship on pain management using the Dr. Tan method with Frederic Bourges. 
He was also introduced to the treatment of musculoskeletal pain by Stéphane Pépin, whose work has helped thousands of high level athletes over the years. 
Justin integrates his knowledge of Oriental medicine and his humanistic sensibility into his acupuncture practice in order to provide his patients with high quality treatments.

WHAT HAPPENS DURING A SESSION?
BEFORE THE APPOINTMENT
Make sure you have eaten something recently, or at the very least, make sure you are not ravenously hungry.

Prepare a list of your medications, as they will be taken into account. 

Have clothes that you are comfortable in.

Most acupuncture points are located from elbow to hand and knee to foot. Therefore, it is rare to have to remove much of your clothing during a treatment session. Make sure that what you are wearing is suitable for relaxation.

If you brush your teeth, do not brush your tongue. There is a coating on your tongue that may be interesting to observe during your treatment. This helps to clarify the energy balance.
DURING THE APPOINTMENT
At your first visit, a full health assessment will be done, which will include follow-up questions from the form you filled out.

Part of the energy assessment may involve taking your pulse and checking your tongue.

Needles are single use and are disposed of as medical waste. Needles are never reused.

The needles are much thinner than needles used for other medical purposes. You will probably feel them very little, if at all.

To relieve pain, other modalities may be offered, such as cupping, which may cause temporary red marks on the skin. These marks are painless and therapeutically beneficial. If for some reason you do not want these marks, feel free to mention it during your treatment.

Remember to go to the bathroom before the needles are placed. It will help you relax;-)

During the needle placement, most newcomers to acupuncture are surprised by the state of deep relaxation they find themselves in.
AFTER THE APPOINTMENT
After acupuncture, you will probably feel very relaxed and perhaps a little drowsy. However, the drowsiness passes quickly and you will be able to continue with the normal activities you had planned for the rest of the day.

Although it is rare, some people with chronic pain report that their symptoms temporarily worsen for a few hours before they experience profound relief.

It is sometimes recommended to schedule several acupuncture sessions close together, as the benefits are cumulative. With each session, the relief of your problems should last longer. In addition, most people notice that other aspects of their health improve as well. It is common to notice an increase in energy, improved mood, better digestion, better sleep, etc.

Please feel free to contact your therapist if you have any questions in the days following your treatment.

FREQUENCY
Acupuncture treatments should be more frequent during periods of acute discomfort in order to manage the problem and restore harmony to the body's systemic flow. In periods of relative health, preventive treatments, especially at the change of season, can help restore a good energy flow to promote lasting health. 
In discussion with the therapist you will be guided to what is best for you.
ROLE OF THE ACUPUNCTOR
The therapist develops a listening style that allows him/her to grasp, among all the environmental, psychic and physical information that you share with him/her, what favors the emergence or recurrence of discomforts. He seeks to find the forces to call upon to indicate to the body the paths to take so that you can regain balance on all levels. Thus, the acupuncturist can be seen as a mediator between the parts of yourself that are suffering and those that are able to heal them. Through the needles, he sends an impulse to the body to direct its energy towards the areas to be healed.
NEEDLES
Acupuncture treatments aim to balance the free flow of energy in the human body. In doing so, they activate the natural self-healing potential of the system. 
The installation of the needles on different points of the body is done gently and painlessly. Once they are in place, you rest in the room for about 30 to 40 minutes. Everything is done to make you feel comfortable; the quiet environment and the treatment promote deep relaxation.
During the rest period, you may feel some needles more strongly than others, and this is normal. Remember that the treatment involves a generous flow of energy and that sometimes, in order to tone and balance, the energy must be encouraged to "move forward" rather than remain stagnant.
CUPPING
Cupping is most often used for muscle pain or stiffness. They can also be used for anything from digestive disorders to allergies. Suction cups are made of glass or plastic. Once applied to the skin, they produce suction and are held in place for a few minutes at a time. The objective of this technique is to relax the muscles and produce a lasting systemic effect.
GUA-SHA
Gua-sha is a traditional Chinese medicine technique that consists of stimulating the surface of the skin with a round-edged instrument. 
This technique locally eliminates what traditional Chinese medicine calls "blood stagnation", which is considered to prevent healthy circulation of body fluids in the tissues. Quick relief from pain, stiffness, fever/chills, cough, nausea, etc. is usually experienced.
Scraping of the skin causes micro-injury to the subcutaneous blood vessels resulting in reddish or purple marks on the skin for 3 to 5 days after treatment. The appearance of these traces is a desirable confirmation of the effectiveness of the treatment.