Magali Scheubel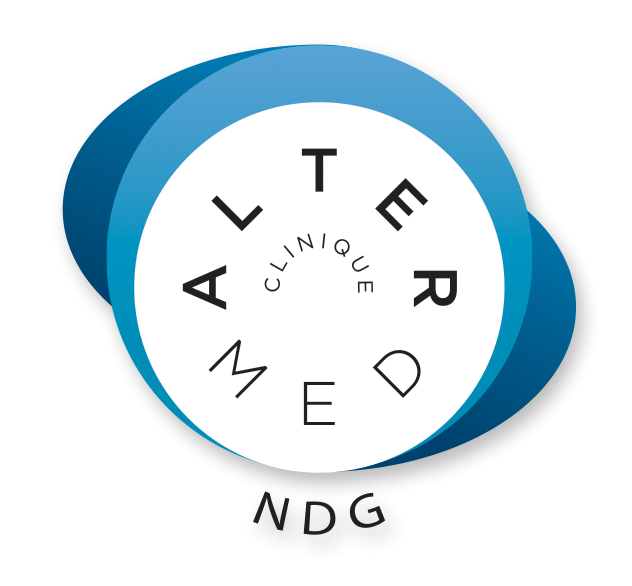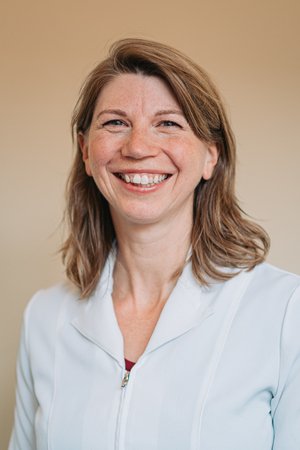 Next availability
Call to book
Therapies
Bloc text
Biography Magali Scheubel - Physiotherapist
PHYSIOTHERAPIST
Member of the Ordre Professionnel de la Physiothérapie du Québec (O.P.P.Q.)
Notre-Dame-de-Grâce Clinic
DESCRIPTION
Magali is a physiotherapist working in both orthopaedic and pelvic floor rehabilitation since 2007. After graduating with honours from University of Ottawa, Magali pursued continuing education in incontinence, pelvic pain and anorectal disorders from 2007 to 2009, and completed post-graduate studies in the Pelvic Floor Rehabilitation Microprogram at University of Montreal in 2014. She continues to sharpen her knowledge with workshops and conferences around the world, including the International Continence Society and International Pelvic Pain Society Conferences.
Having worked in both private setting and hospital, she also has experience in treating a wide variety of orthopaedic conditions. Always looking forward to learn useful treatment tools, she pursued manual therapy and dry needling training, persistent pain courses, pregnancy/post-partum and hypopressive exercise therapy and breastfeeding issues, amongst others.
PELVIC FLOOR REHABILITATION
Magali was attracted to pelvic floor rehabilitation because of its positive impact on the person's life. Pelvic floor dysfunctions include a wide range of problems, listed below, that can lead to limited function, isolation and/or strain on relationships. A multidisciplinary approach including pelvic floor therapy is shown to help in many of these issues. Over the years, she has seen hundreds of women able to resume exercise, go out again, suppress urgency, sit again without pain, or resume intimacy, and she feels immensely privileged to be part of that process. She understands the private nature of these issues, and respect, trust and confidentiality are essential aspects of the treatment.
APPROACH
Her goal for both orthopaedic and pelvic floor rehabilitation is to help relieve pain, increase function, improve quality of life and favor self-management. She uses manual therapy, muscle techniques, massage, deep tissue release, postural correction, modalities and exercises, with an emphasis on education and self-treatment to help her clients take control over their condition.
PELVIC FLOOR FIELD OF PRACTICE
Post-partum dysfunctions: incontinence, painful intercourse, scar tissue, prolapse, C-Section, reconditioning of the pelvic floor and the abdominal wall/addressing diastasis recti in an optimal manner after delivery;

Pregnancy follow ups: issues arising from physical changes during pregnancy as well as preparation to delivery;

Sexual dysfunction and pelvic pain: vaginismus, painful or impossible intercourse due to tissue or nerve hypersensitivity, inadequate muscle control and coordination, trauma, cancer treatment, peri-menopause vaginal atrophy, post-surgery, interstitial cystitis, painful bladder syndrome, endometriosis;

Pudendal neuralgia: burning pain in pelvic area due to nerve entrapment, overstretch or compression (ex: cyclists, delivery, repetitive heavy lifting) ;
Pelvic rehabilitation post-cancer or post-surgery: scar tissue, dyspareunia, stenosis, hysterectomy, changes following chemotherapy or radiotherapy;

Coccyx pain: following fall, trauma, birth;

Pelvic organ prolapse: Conservative management and return to exercise. Please note we do not have pessary fitting at the clinic.

Urinary/fecal dysfunction: incontinence due to pelvic floor weakness, trauma, inadequate sphincter control, urgencies ;

Constipation due to hypertonic pelvic floor and sphincter dysfunction;
Orthopeadic field of practice : due to the high demand for pelvic physiotherapy, the orthopaedic issues that are treated are mostly the ones corollary linked to the issues mentioned above:
Back/thoracic/neck pain and pain referral down the arms/legs: herniated disc, degenerative disc disease, arthrosis, stenosis, sprain/strain, muscle spasm and trigger points, cervicogenic headache;

Physical issues linked with pregnancy, delivery, breastfeeding: sacro-iliac/symphysis pubic pain, joints issues, diastasis recti, painful breastfeeding/mastitis, carpal tunnel, plantar fasciitis.
NOTICE: TREATMENTS COMPENSATED BY THE CNESST OR THE SAAQ ARE NOT APPLICABLE WITH THIS PHYSIOTHERAPIST.