Clinique altermed
Acupuncture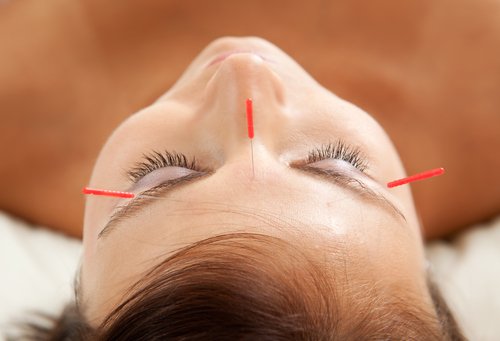 Acupuncture is a form of alternative medicine that uses thin needles to stimulate specific points on the body to relieve pain and treat various conditions. This ancient practice of Chinese origin has gained popularity around the world in recent decades, particularly in Montreal, where several clinics offer specialized acupuncture treatments.
The Altermed Clinic is an integrative medicine clinic that offers holistic health care for patients suffering from a variety of conditions, including anxiety, chronic pain, digestive disorders and sleep disorders. The clinic has two locations, one on the Plateau-Mont-Royal and the other in Notre-Dame-de-Grâce in Montreal.
Specialized acupuncture is one of the many therapies offered at Altermed. This form of acupuncture focuses on the stimulation of specific points on the body to treat specific conditions. The specialized acupuncture therapists at Altermed are trained to assess each patient individually and determine which points on the body need to be treated to meet their unique needs.
Specialized acupuncture treatments at Altermed are performed by licensed and experienced acupuncturists. The needles used are sterile and disposable to ensure patient safety. Treatments can last from 30 to 60 minutes depending on the individual needs of each patient.
The benefits of specialized acupuncture are numerous. The practice can help relieve pain, reduce stress and anxiety, improve blood and lymph circulation, stimulate the immune system and regulate the autonomic nervous system. Specialized acupuncture can also be used to treat digestive disorders, respiratory disorders, gynecological disorders and fertility disorders.
The specialty acupuncture therapists at Altermed work closely with other health care professionals in the clinic to ensure a comprehensive health care approach for each patient. They can recommend lifestyle changes, supplements and other therapies to complement acupuncture treatments.
In conclusion, specialized acupuncture is an effective and painless therapy offered at Altermed in Montreal. Specialized acupuncture therapists are skilled and experienced health professionals who work with patients to create personalized treatment plans to meet their unique health needs. If you are looking for a natural and holistic alternative to treat your pain or illness, specialty acupuncture may be a wise choice for you.
-----------------------
The specialized acupuncturists at Altermed Clinic are trained to treat a wide range of health issues, including chronic pain, sleep disorders, digestive disorders, mood disorders, gynecological disorders, respiratory disorders and fertility disorders. Acupuncturists use advanced techniques to locate and stimulate relevant acupuncture points, using needles, cupping, heat or electricity to achieve desired results. They can also provide nutritional, exercise and relaxation counseling to help patients take charge of their own health and well-being. The specialized acupuncturists at Altermed work closely with other practitioners to provide holistic and comprehensive health care to their patients.