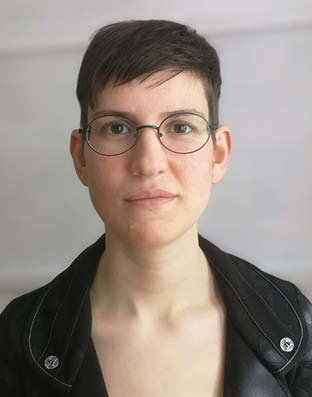 Therapies
Custom phrase
Health otherwise.
Bloc text
Biography Marie-France Hupé - Osteopath
OSTEOPATH I.O.
MEMBER OF O.Q. (OSTEOPATHY QUEBEC)
OSTEOPATHIC INTERN
OSTEOPATH PLATEAU
FORMATION
Bsc. (Hons) in Osteopathy obtained at the Collège d'Études Ostéopathiques (CEO) of Montreal in 2019
Currently in the process of completing the 2nd cycle of training at the CEO of Montreal
In-depth training in anatomy (dissection course, McGill University)

APPROACH
Born in a large family, I understand the importance of teamwork. It is by joining the strengths of each person that we obtain the best results, hence my interest in interdisciplinarity. I am always looking for what is best for my patients.
Through my training in the pure sciences, I have developed a critical scientific mind and an attention to detail that drives me to find the source of problems. In my osteopathic training, I have become an important resource for my teammates and this has amplified my enthusiasm for explaining concepts. I am a good communicator and give my patients the tools they need to become the main actors of their health.
I chose osteopathy for its gentle and non-invasive approach that focuses on prevention and balance of the body. Each patient is an opportunity for me to challenge my logical mind and my strong anatomical understanding. My varied experiences have led me to refine my clinical discernment for optimal care. This is why I keep my availability for emergency osteopathic appointments. By my efficiency and my passion to solve the problems, I allow the patients to resume their activities more quickly.
RATE
95$ / treatment
PAYMENT METHODS ACCEPTED BY THE THERAPIST
Cash
Checks
Interac transfer
INSURANCE
Please note that the Blue Cross Medavie and Canada Life (Greatwest) insurance policies do not cover osteopaths with I.O. status. Marie-France Hupé's treatments are therefore not covered by this company. Please refer to an Osteopath with a D.O. designation to avoid problems with claims.