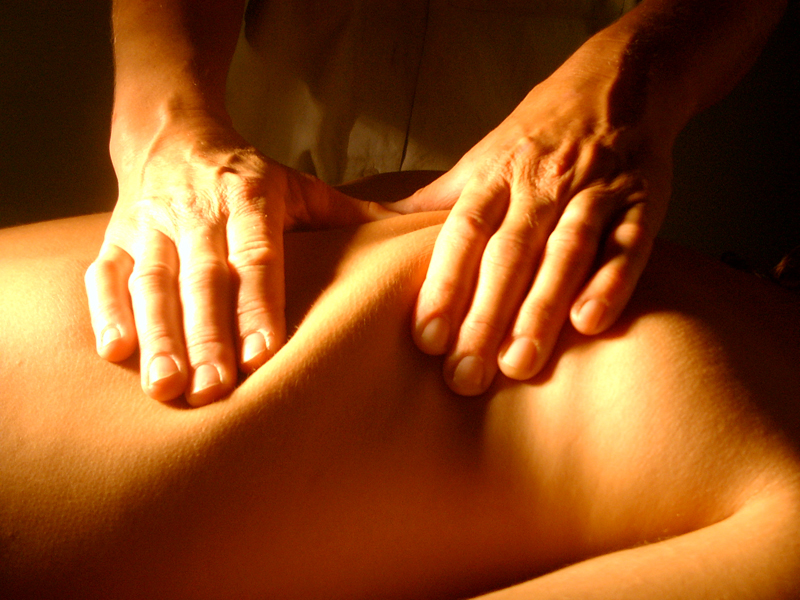 The soothing and healing properties of touch are well established. Spontaneous gesture when a child is injured or when a loved one is going through difficult times, it has also become, over time, a powerful therapeutic tool. One of his favorite vehicles is massage therapy. Massage therapy treats what is commonly called the soft tissues of the body, especially the muscles, tendons, ligaments, fascia and joints. But it is more than technique. The right touch and presence to another can have a positive impact on emotional and mental levels. Circulatory, nervous, skeletal and energetic body also benefit from these interventions. But since there are almost as many approaches as there are therapists, sometimes you have a few tries before you find the person who really meets our needs. By convention, we often make the distinction between therapeutic massage and relaxation but in fact, they are inseparable from each other. Without relaxation, there can be no effective intervention.
RELAXATION MASSAGE
The purpose of this approach is to relieve tension and knots, manifestations of accumulated stress and lodged deep in our tissues. Stress can be caused by a multitude of factors. We are exposed to daily and sometimes at very high doses. Massage therapy can help eliminate or mitigate its adverse effects:
Back pain, neck, shoulder
Various muscle tension
Headaches and migraines
Constipation
Insomnia, fatigue, decreased energy
Chronic pain:
Diseases, accidents, injuries, overuse due to repetitive movements in the exercise of a profession
Discomfort created by pregnancy
Fibromyalgia
Arthritis Pain
Cancer
Central nervous system: Multiple Sclerosis, Parkinson's, Epilepsy …
The nervous system goes into standby mode. This is the perfect opportunity to disarm and make our bodies our main ally forced transition to a new equilibrium.
THERAPEUTIC MASSAGE
It is practiced to treat specific diseases or specific parts of the body. It can relieve or alleviate some pain, speed healing of an injury or disease or limit its symptoms. The treatment can be done in acute or chronic conditions, including but not limited to:
Strains, stretching, sprains
Tendonitis, shin splints, bursitis
Compression of the sciatic nerve
Syndromes due to excessive use or
Repetitive movements: wrists, elbows,
knees, ankles, shoulders, neck, back, legs
Adhesions and scars
Herniations
Scoliosis, kyphosis, lordosis
Dysfunction of the jaw
For all diseases and conditions listed here, the emphasis may be put on either relaxation or on treatment. This choice is made jointly by the therapist and the client after a needs assessment of the latter. Massage therapists also work alongside and in collaboration with other health professionals (neurologists, oncologists, osteopaths, acupuncturists, chiropractors, doctors, physiotherapists, psychotherapists, naturopaths, homeopaths, etc…)
HOW MANY SESSIONS?
One can enjoy the benefits of massage therapy in a timely manner, when it feels the need, and you can also choose a steady pace, which prevents the accumulation of unwanted tensions. Each person is unique, it is the same with their needs and expectations. The first session is primarily devoted to the establishment of a health check, which allows to clearly identify the reasons why the person wants to massage therapy, but also the expectations and unexpressed needs of the person. A good therapist will recognize its jurisdiction and limitations. If the person's needs go beyond his skills, he will direct it to the health care professional that suits him at the time. The advantage of an interdisciplinary clinic is to bring together different professionals under one roof, which limits movement and which also allows significant element to work together to respond more effectively to the needs of the person. As can be seen above, the scope of practice of massage therapy is wide. And whatever the preferred approach, massage can bring healing, comfort, vitality and renewed self presence. Written by Johanne Roussy, Massotherapist